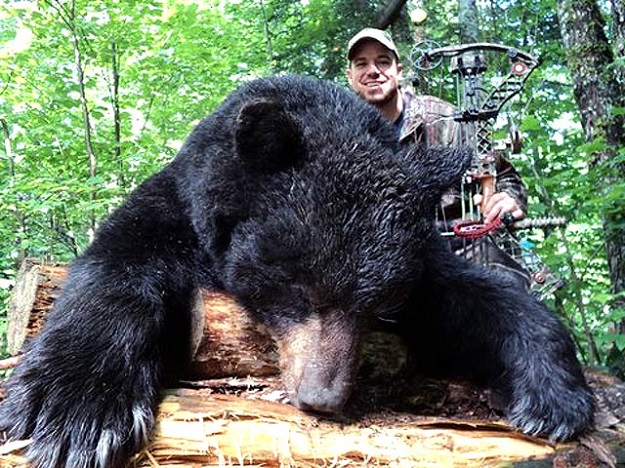 Hunting in North America
Bear Paw Outfitters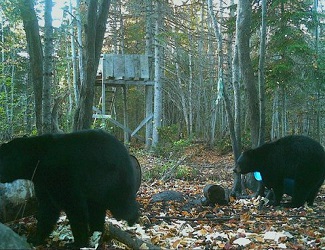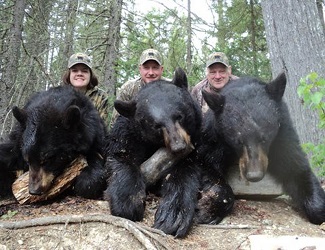 New Brunswick Fall Bear!
At Bear Paw Outfitters we specialize in Black Bear hunting. Unlike many outfitters we limit the number of hunters per week so our hunters can expect unsurpassed high quality service and a "Top of the Line" hunt.
Since we truly care for our hunters harvest success rate which has been 100% opportunity for many years now We only hunt the first 2 weeks of the fall season because there is no other open hunting season at that time. Once our small game hunting season stats in October the bears become nocturnal immediately thus reducing our hunters chance at a harvest.
Our hunt packages are all inclusive ( no hidden fees) all you bring is your personal effects and weapon of choice ( bow, crossbow or gun ) and we take care of the rest.
Hunters arrive on Sunday afternoon and we hunt Monday through Friday and hunters depart Saturday morning after breakfast.
Tags/license are $185.00 and available at the lodge so no need to enter the bear lottery draw.
Yes we do have a 2 bear  per hunter limit. The second bear cost is $500.00 up front to go back out hunting and a $900.00 trophy fee once you shoot your bear, No shot no trophy fee.
Fall 2022 dates:
Sept. 5 -10th
Sept. 12-17th.
For the last 8 hunting seasons we have reached a 100% opportunity-for-a-shot at a bear for every hunter.
Last Minute Pricing: 2,350.00
Contact Mike now to reserve your spot!
Mike Roy
Bear Paw Outfitters
P.O. Box 451
Bathurst, NB, Canada E2A 3Z4
Tel: (506) 548-5157
Email: bearpaw50@bellaliant.net
Website: http://www.bearhuntingoutfitters.com/