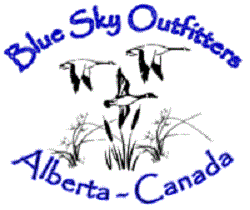 Hunting in North America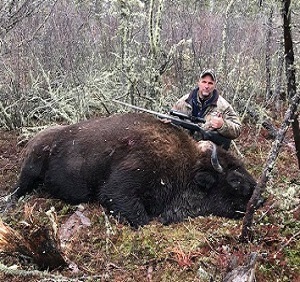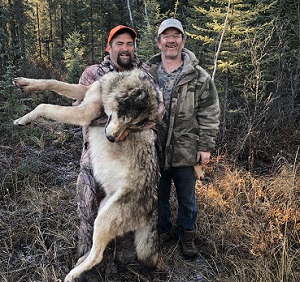 Blue sky Outfitters has these dates for the Bison/Wolf hunt.
Wild Bison Hunting: 
A fun, exciting hunt for the largest big game animal in North America.
An area that has a very high population of Bison. 
Pick up at the Fort Smith airport NWT.All vehicle transportation during hunt time.
Guiding service for duration of hunt. Food and accommodation.
Field dressing, skinning quartering, and caping of your trophy.
Wolf Hunting:
For our wolf hunts we will use bait piles, spot and stalk, and calling. At this time of the year there will be snow so we will travel by truck, snowmobile, or quads while hunting. You can expect a kill percentage of about 50%.

Alberta wolf hunts can be very exciting with an excellent opportunity to take more than one wolf. The wolf color variance is great from salt and pepper to white and jet black. Mature wolves from this area have skulls that can measure in the 17 to 18″ range and can weigh well over 100 lbs. Wolf is an ultimate trophy predator.
They have an opening for 3 people for a 9 day Alberta winter Woodland Bison/Wolf combo hunt.
Hunt dates are January 8-18, 2018 for 1 hunter
January 20-28, 2018 for 2 hunters .
Last Minute Special : 13,000
Contact:
Blue Sky Outfitting
Kevin & Patti McNeil
P.O. Box 427 ~ McLennan, Alberta, Canada T0H 2L0
Phone: 1 780 536 7290
Email: aylmerlakelodge@gmail.com
Website: http://www.blueskyoutfitting.com/