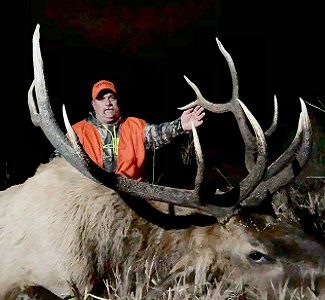 Hunting in North America
Buck Peak Outfitters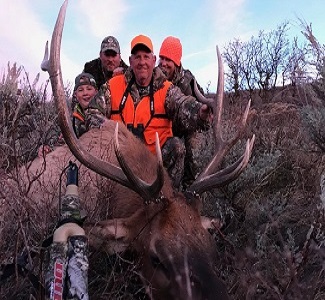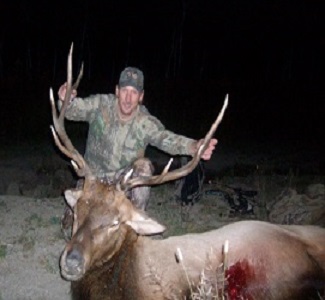 Craig Colorado Elk Hunting Specials 2020!
Located in game rich Northwest Colorado, our ranches boast of the largest concentrations of elk & deer in the the United  States. Consisting of 6700 acres, our ranches provide the opportunity for high success, affordable prices, and hunts for all physical abilities.  Our hunters enjoy success rates of around 80% for rifle and 55% for archery for elk and even higher for mule deer.
Our staff has a combined 25+ years of guiding and outfitting experience.  They are all expert callers with the ability to get em close. Archery hunts are some of the most exciting hunts you will ever experience. Our guides delight in calling a bull into bow range.
Hunts are fully outfitted with 5 full days of hunting.  Included are home cooked meals, lodging in a renovated ranch house, transportation to and from regional airport 45 minutes away, 2X1 guides, all field care of animals and delivery to processor and/or taxidermist.  A truly comfortable camp with all the comforts of home.
Over the counter licenses for archery & 2nd & 3rd rifle seasons allow for easy license availability for elk..  1st & 4th rifle season are a draw but have traditionally had leftover licenses.  (100% draw) Draw deadline is April 1 2020.
These fill up fast so reserve now.
Buck Peak Outfitters has 6 spots for second week for the Archery season Sept. 12-16th. at 4,500.
This should be a very good week with the new hunting dates!  The second week is when the Bulls are looking for cows and extremely active.
4th week of our Archery Sept 26-30th 6 Openings at 5,000.
This is always good, the bulls are usually with there cows but they are looking for new cows all the time as well as fighting off new ones trying to move in. Always fun if you get close to the herd and make a bugle the lead Bull with come charging in.
Things start cooling off and really puts the Bulls in the rut.
We need another 5 Hunters for the 4th season of Rifle Elk Nov 18th-22nd.   at 5,000 a piece.
This is an awesome hunt… The Elk start getting ready for migration and are all over the place!
The only thing is the hunters have to be ready for the possibility of snow and cold weather.
But you get to pick through the Bulls and shoot the biggest.
It pays to hunt with the Pros!
Contact Joe now to secure your spot:
Joe Camilletti
Buck Peak Outfitters
2419 E Victory Way
Craig, Co.  81625
Cell: 970 629 9253
Email: joecamilletti3@gmail.com
Website: https://lastminutehuntingandfishing.com/wp-admin/post.php?post=3866&action=edit