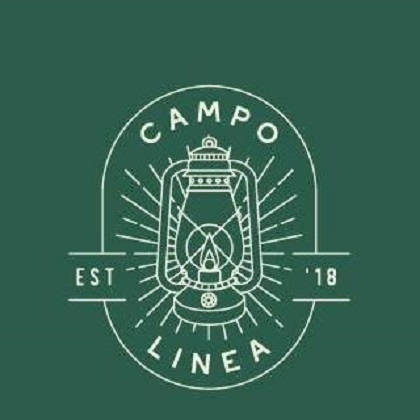 Hunting in North America
Campo Linea Outfitting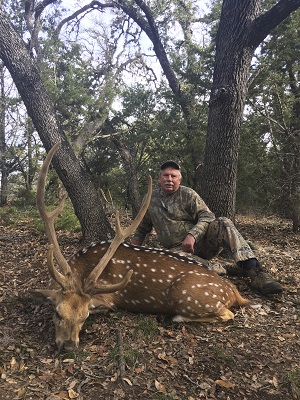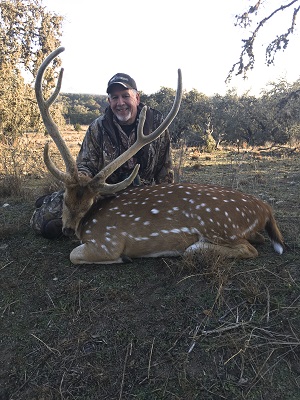 Campo Linea Outfitting
" We do it the hard way, which is the right way… no short cuts or skimps on service.
All professional and very successful in 'every facet' of  our operation".
2019 Texas Axis Deer. 
Last Minute Hunt Specials / Cancellation Hunts:
4 Slots Available
Axis Deer (aka: Chital)
3 Day 3 Night
All Inclusive
Regular Price: $3800.00
Last minute Special: $3230.00
Note: Super Trophy fee of 1000.00 Waived (for bucks over 32").
Description:
In Texas Axis can be hunted every month of the year making it a wonderful
off-season option.
CLO Axis hunts take place on a historic working ranch located 1.5 hrs.
north of San Antonio, TX. You will be in the famed hill country region
where Axis deer have lived wild since 1932
This is a very limited and well-managed hunt for FREE RANGE WILD
AXIS Deer with a highly experienced international outfitter. We are Not
running a high fenced game farm, we're hunting wild Axis under natural
conditions in their natural environment!
This is a challenging, rewarding & overlooked hunt we cannot speak enough
of. CLO has a 100% success track record on mature bucks mostly between
32" and 38" in length up to this date. We typically hunt by spotting and
stalking the game on our feet the old school way. When needed we can
utilize natural and man made blinds for assistance.
Quality of meals & and overall services are top tier. You will see that we
care a lot about our clients because we do a lot more for our clients than
most outfitters. With over 20 dedicated and versatile years in the industry
you can feel confident in your investment.
"BEWARE of Other Axis hunts on the market":
When pricing your hunt look into the details to find the real value.
Most other outfitters sell their Axis hunts as 3 day 2 night packages,
yet they are only providing you with 1 Full day and 2 Half days of
hunting. Additionally sometimes food and/or accommodations are
not included in your hunt, and your hunt is not truly guided providing
you with very little professionalism lacking knowledge & experience
in the staff.
Value of hunting with CLO:
CLO likes hunters to have time to really enjoy the hunt. We don't want you
to be rushed into making a harvest or made to feel like you are just another
number.
CLO Axis hunts are a "TRUE 3 Days" of hunting with a 3 night stay.
CLO guides are professional and experienced, and they are with you in
the field at all times and at your assistance from start to finish.
CLO prefers to provide exceptional table fare sometimes coupled with
local wines adding a cultural flare.
Deposit Required: $950
Additional Days: $350/day
Non-Hunter: $200/day
Transportation to & from San Antonio Airport: $200
Included:
– Lodging
– Food
– Accommodations
– Professional & Experienced Guide
– Meat preparation
– Trophy care.
Not Included:
– Guide Gratuity: 10%-20% trip cost is customary
– Hunting License
– Accommodations prior to and after your hunt.
Contact information:
Tyler Beach
San Antonio, Texas
Phone: 956-413-7277
Email: campolinea@gmail.com
Website: https://www.campolinea.com/