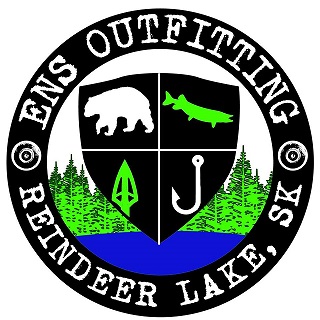 Fishing in North America
ENS Outfitting

Fish your own Lake:
Northern Pike & Walleye!
There is a unique opportunity available to you. We have the rights to 10 lakes in the area surrounding Reindeer Lake. These lakes are seriously restricted. Some of these lakes only allow anglers to fish them once per year.
​That's right, if you get to fish one of those lakes, nobody else is allowed to touch it for the rest of the year. This is the adventure within the adventure that promises to give you the most unique experience possible. Some of the outpost lakes are fishable more often, but these are some of the most unpressured waters on the planet.
​Remember, we are just opening up again, so these fish haven't seen a hook in 15 years or more. There aren't many places where you can access opportunities like this.
This Last Minute feature lake is: Moosooskaw Lake 
Less than an hour from the main lodge where you will enjoy all the amenities.
So what exactly does the trip look like:
All Fishing Packages Include
Meals (including shore lunches)

Lodging

Boats

Guides

Transportation by boat from Southend, Saskatchewan (flights can be arranged at extra cost)Last minute Special:

Last Minute Specials:

3 day trip 1500 pp
5 day trip 2400 pp
7 day trip 3300 pp
You will visit Reindeer Lake, the second largest Lake in Saskatchewan and the ninth largest in all of Canada.
Contact:
Nic Ens.
Ens Outfitting
Reindeer Lake
Box 135
Success, Saskatchewan
S0N 2R0
Phone: 306 774 5195
Email: ensoutfitting@gmail.com
Web: https://www.ensoutfitting.com/