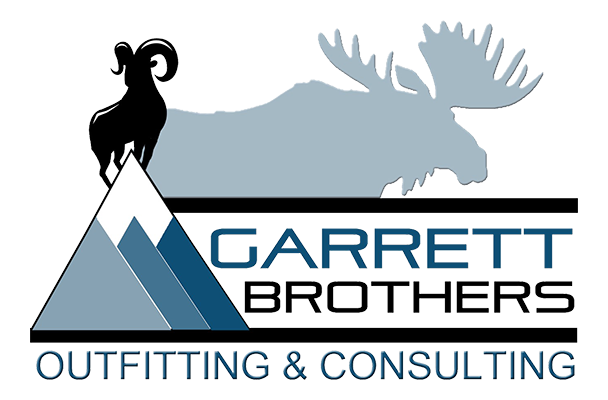 Hunting in North America
Garrett Bros.Outfitting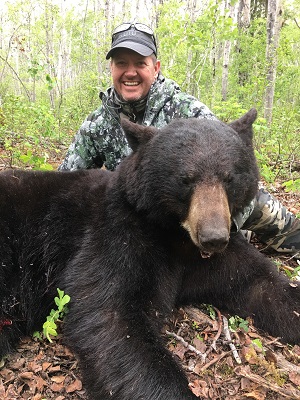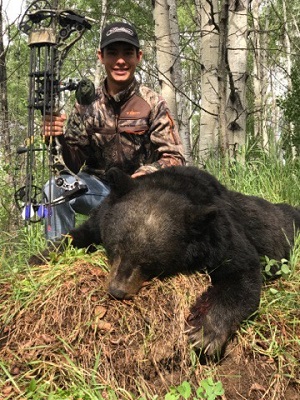 Northern Alberta Black Bear hunts:
Our hunts are located in Northern Alberta, Canada. Closest towns are Fort Vermillion and High Level.
Running our baits along the Peace River and its tributaries, we use river boats and quads to get you into safely hung stands and prime bait locations.
Our hunts are 6 hunting days. We have A LOT of Bears. Each hunter should see 20-40 Bears a week very easily and sometimes even more.
Targeting mature males we want our hunters to shoot over 6ft Bears. We average 6.5 ft easily and usually every week a 7 ft+ Bear is taken(sometimes more).
This is a two Bear area so a second Bear is available.
We stay in a house just minutes away from Fort Vermillion. It has multiple bedrooms and bathrooms for a comfortable stay. Every meals is home cooked,  one of the best features for running our camp out of a house.
A shop is also there where we do all the skinning and care for hides.
To get to our Lodge most hunters fly into Edmonton and rent a car to drive the rest of the way to our camp. It's a five hour drive from Edmonton but a very enjoyable one. Seeing everything Alberta has to offer. There is also the choice to fly to Highlevel from Edmonton and we can pick you up right at the airport.
Renting the car is far more cost effective.
After a successful week you are able to take your bear hide and skulls home with you. We take care of the hides professionally skinning and turning them. Then salting then so they will never spoil. Being able to take them right to the Hunter's taxidermist of choice.
Also you may leave the hides with us and they can be tanned and shipped here by a local taxidermist.
Dates May 26-31. June 2-7 2019
Regular Price $4500
Last minute Special: $3000 plus 359 for tags.
If you have never experienced this part of Alberta, now is your chance!
Contact:
Pat Garrett
Garrett Bros. Outfitting
Box 784
Breton, Alberta
TOC OPO
Phone:  1-780-621-7989
Email: info@garrettbrosoutfitting.com
Website: http://www.garrettbrosoutfitting.com/