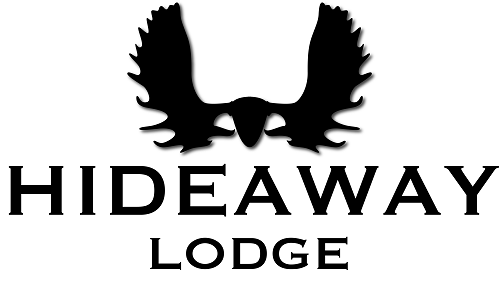 Hunting in North America
Hideaway Lodge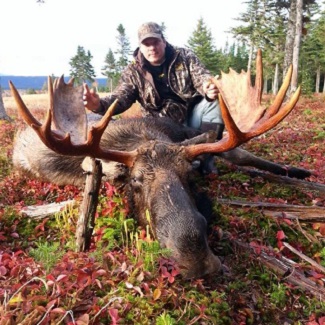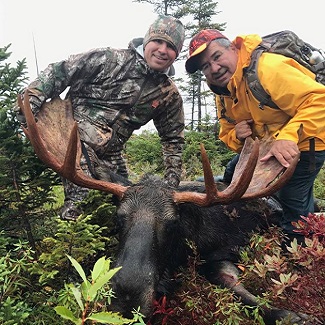 Get your Moose this year!
Experience counts…..over 30 years of success.
Welcome to the Hideaway Lodge….Come right on in and make yourself at home!!
We operate from a "drive to" hunting lodge located in central Newfoundland.
The lodge itself, is set on a point of land on beautiful Frozen Ocean lake.
Hideaway Lodge is run by Rob and Sue Folkes. Rob has been an Outfitter and guide for over 30 years and continues to love every single minute of it. There is nobody more excited when that early am alarm goes off than Rob. His get up and go is like none other and will keep you well entertained with stories of past hunts and also supply lots of laughs!!
From opening morning to closing evening, there is also nobody in camp with moose on his mind more than Rob.
We offer guided Moose and Black Bear hunts for both archery and rifle hunters.
2020 Moose Hunts include:
Sept. 12 till Nov.28th
Licence fee, guide service, accommodations, home cooked meals all included.
Last Minute Special: $4600.00 plus applicable government tax. 
Book a Moose hunt for 2020 and we will include a " spot and stalk" black bear hunt for $200.00
Check out the Video: https://vimeo.com/381885585
Contact now to book your dates:
Rob & Sue Folkes
P.O. Box 41
Grands Falls/ Windsor
Newfoundland
A2A 2J3
Phone: 709-290-4263.
Email: info@thehideawaylodge.com
Website: https://www.thehideawaylodge.com/