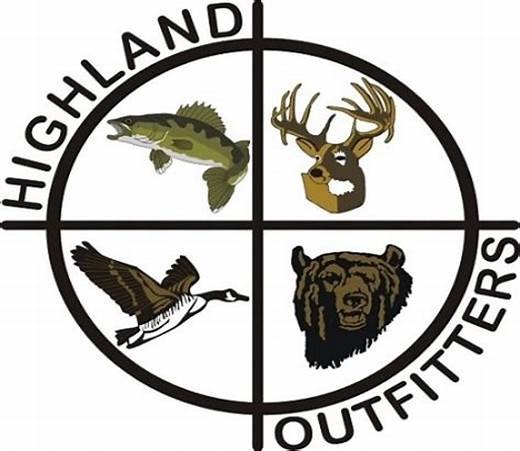 Hunting in North America
Highland Outfitters Waterfowl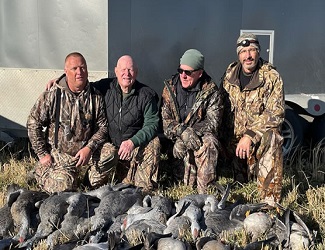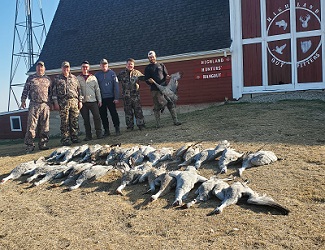 Last Minute Saskatchewan Waterfowl Hunts!!!
The most important component of a good waterfowl hunt is spotting, which is why our intensive spotting program is the backbone of our success. We spend many hours spotting each day and log thousands of miles every week to ensure that you are hunting the best possible fields in the days to come. While you are in the field hunting with your guide, the other guides are on the road spotting for your next hunt.
Goose hunting is done in harvested grain fields where we observed geese feeding in previous days. Geese that are abundant in our area are greater and lesser Canadas, White fronts (Speckle bellies), Snows, Blues, and Ross geese.
Duck hunting usually involves an evening field shoot over decoys for big Northern Mallards with the help of spinning wing decoys. Mallards and Pintails are also commonly taken over the goose decoys during the morning goose hunt as they come out to feed. Many of our hunters leave here with memories of a "duck tornado" like they have never imagined.
If you like a big target, Sandhill Cranes are numerous in our area and offer some exciting shooting over decoys or pass shooting in the evening. We are located in one of the premier staging areas for Sandhill Cranes in all of North America. If you have never hunted Cranes before you owe it to yourself to experience it first hand. Known locally as Pteradactals, Storks, Turkeys, Gooney Birds, & Buzzards, many clients consider shooting low flying Cranes, one of the highlights of their trip
Sept 29 – Oct 1 (3 spots available)
Oct 2 – Oct 5 (2 spots available)
Oct 16 – Oct 19 (3 spots available)
All hunts are three days in duration (6 shoots),
Check out the video!
Outlook goose hunt 2014 Day1 – YouTube
Last Minute Special: price is $2,695
Contact Cory now to reserve your spot!
Highland Outfitters
Cory McLachlan
Box 1196
Outlook, Saskatchewan Canada
SOL 2NO
Toll Free: 1-866-453-9270
Cell/Text: 1-306-867-3194
Phone: 1-306-867-9689
Email: highlandoutfitters@gmail.com
Website: highlandoutfitters.com