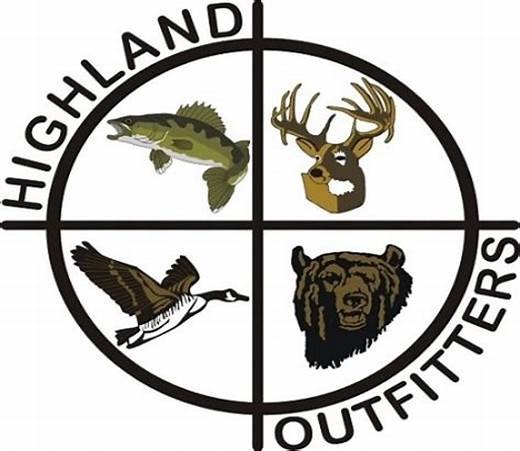 Hunting in North America
Highland Outfitters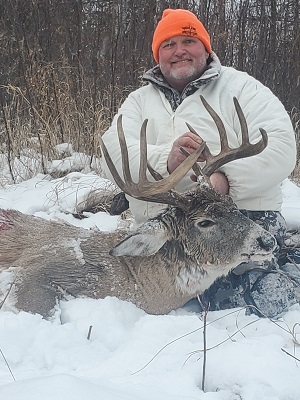 Saskatchewan Whitetail….what are you waiting for??
If you are a serious Whitetail hunter, then you know Saskatchewan is the place to be.
Our hunts are done over bait to ensure plenty of deer activity near your stand location. We start our intensive baiting program several weeks prior to the season to ensure that the deer are accustomed to frequenting our bait sites. Each site is maintained regularly throughout the season to hold the deer in the areas we want them and to ensure you are hunting an active bait location. We also utilize trail cameras to help keep track of the big boys.
Our stands consist of quality ground blinds that are roomy, portable and have good viewing.  Padded chairs and a toasty heater are the added extras that make your days in the forest enjoyable while sitting in your blind.   No matter what your age or physical ability, Highland offers you a hunt that can be done by all hunters.  If you can get on and off an atv, sit quietly on stand for the day, and walk to the truck from the lodge, this is a big game hunt you can do because we take care of all the other details.
Only two dates remain:  Nov 14 – 18 (1 spot)
Nov 21 – 25 (4 spots)
Reg price $4,500,
Last Minute Special $3,900
Included:
Transportation to & from Saskatoon International Airport or your hotel
All meals & lodging at camp and bagged lunch in your stand
Guiding & transportation during the hunt
Deer skinning, caping and packing for transport
Not Included:
Meat processing (meat can be given away)
Tip: 15% – 20% USD per hunter (as per industry norm)
Airfare to Saskatoon, Saskatchewan
Firearm permit ($25 Cdn.)
Hunting license and Resource Allocation License (RAL)
Federal Sales Tax (5% GST)
Contact Cory now to reserve your spot!
Highland Outfitters
Cory McLachlan
Box 1196
Outlook, Saskatchewan Canada
SOL 2NO
Toll Free: 1-866-453-9270
Cell/Text: 1-306-867-3194
Phone: 1-306-867-9689
Email: highlandoutfitters@gmail.com
Website: highlandoutfitters.com