Hunting in North America
M Square Outfitting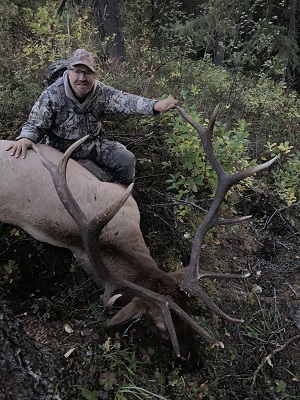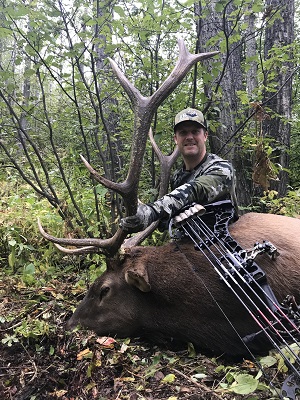 Alberta Rut Elk: only 2 spots remain!
Welcome to M Square Outfitting. They offer very limited exciting hunts for trophy Bull Elk in the foothills of the Canadian Rockies. If you want to hunt big bulls in the rut with a rifle and don't want to wait years for a tag, give them a call.
Fly to Grande Prairie, Alberta and we will pick you up and drive you to our main camp. Alternatively, you can drive to Grande Cache, Alberta and then north to camp.
​Hunts are conducted from a comfortable wall tent with cots and a wood stove. From there they use trucks, horses and ATVs to get to different areas to call in and stalk bulls. Hunters should expect to hike several miles each day in steep terrain. You and your party will be the only ones in camp.
​There hunt area is known for producing trophy class Bulls and they are the only Rifle Elk Outfitter that operates in the wildlife management unit.
This hunt is a 2 on 1 (two hunters, one guide) hunt.
The all-in price includes all hunting licenses (wildlife certificate, elk tag, wolf tag).
6 day hunts starting :Sept. 25th – Oct. 5th 2022
If you are looking for a quality Elk at a great price this is the hunt for you.
Last Minute Special: 6500 all in!! 
Contact:
Matthew Mann
Phone: 1 780 897 5645
Email: msquareoutfitting@gmail.com
Website: https://www.msquareoutfitting.com/