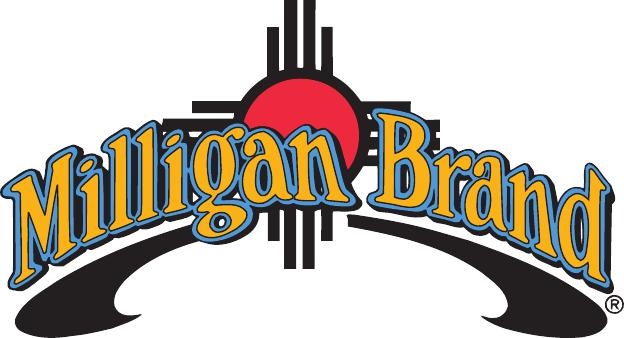 Hunting in North America
Milligan Brand Outfitting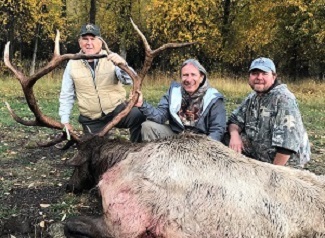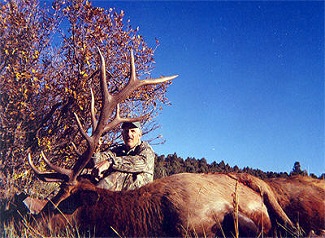 2019 NEW MEXICO RIFLE BULL ELK HUNTS
OCT. 26-30   2- OPENINGS
Last Minute Pricing:-1X1 $7,400. 2X1 – $6,900
NOV. : 12TH-16TH AND NOV.20TH – 24th
DECEMBER-  DATES  3rd -7TH,  11TH-15TH  AND  27TH-31ST
Last Minute Pricing: NOV. & DEC. HUNTS 1X1  $6,750,  2X1 $6,250.
HI-COUNTRY CAMP   WE STARTED LAST SEASON WITH A CAMP OVER 10,000' IT RUNS ON GENERATOR
POWER AND HAS RUNNING WATER AND FLUSH TOILET. The hunting was awesome! Just like our other Camps J  We only take 4 hunters per week and it is usually one group of friends or family.
Priced the same as our regular fully guided hunts.
September Archery and October rifle till the 25th
2 Archery openings Sept 3-7
2 Archery openings Sept. 20-24.

Last Minute Pricing:   $5450 for one on one guide service and $4950 for two on one guide service.


2019- COW ELK HUNTS
RIFLE COW HUNTS – NOV. 17TH – 19th
DEC.  Nov. 30th – Dec.2nd Dec. and 16 – 18th , 19-21st
Last Minute Pricing: 1X1 $2,000 or 2X1 $1,750
ARCHERY ELK HUNTS; BEAR AND DEER MAY BE INCLUDED
ARCHERY – September 1-6TH 3 spots, hunts start at noon and end at noon)
TREESTAND $3,450 OR SEMI GUIDED
Last Minute Pricing: 1X1- $4,950, 2X1- $4,450
Check out the video: https://www.youtube.com/watch?time_continue=94&v=PmJJDAOPrPs
Our goal every week, for every client, is to "meet or exceed expectations!"
Contact:
Ray Milligan
Milligan Brand Outfitting
Phone: 505-470-1944
Fax: 575 756-2959
Email: ray@milliganbrand.com
Website: https://www.milliganbrand.com/