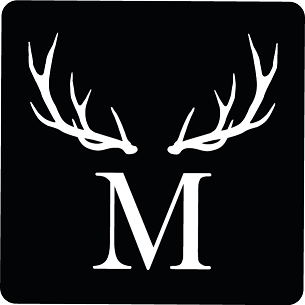 Hunting in New Zealand
Monarch Pursuits
Monarch Pursuits Update:
We are hopeful that we can get on top of the virus and get our borders opened so we can finish the hunting season in the right way. We have had to push a large number of our 2020 hunts back to 2021. However we will be opening up more hunts for 2020 should the travel restrictions be lifted and you want to take advantage of the many Stags roaming our land.
The 2021 hunting season is filling up fast and we urge some haste if you want to secure your hunt. Again with the small amount of stags shot this year we will have some awesome animals running around next year!!!!!
Monarch is still fully operational as our wonderful staff work from home. We are here to answer all of your calls and questions you might have. Angela, Hannah and Carlene will be able to help you. Perhaps now is the perfect time to plan your ideal Red Stag hunt.
Before our lockdown we did manage to take a few groups out hunting, below is one of our most recent hunts..
We had the pleasure of hosting Mark and his wife for 3 days.
Day 1
It was a misty day with light rain and the temperature had drastically dropped from the day before. Making it the perfect hunting weather. After a decent hike up the mountain to get the wind right, we were fogged out. So we had to change our plan and make for lower ground to gain some visibility. In the early afternoon we spied a nice stag following along after some hinds. We studied him for a while and Mark decided it was the one for him. We set up for a shot, placing the rifle over a handy hump and using our daypack as a butt rest. The big red stag then decided to sit down facing us! His hinds casually feeding on the hill face amongst the scattered scrub. We now had to wait… It was cold and misty while we waited for the big red to stand back up. Twice there was a complete white out and we hoped our stag wouldn't walk away and leave us with nothing but memories. It cleared enough for us to see him again and with the weather getting worse action was needed.
Several roars from myself had no effect on our Stag however it did bring out of the bush another big Red Stag sporting some huge antlers. We quickly got the spotter on him and he was bigger and carried some impressive antlers. Mark decided he liked the character and mass of the first Stag. So we decided to stay dialled in and wait.
The second Stag then roared and attacked a small bush with his great antlers which had the desired effect on our stag. As he stood up to confront the intruder Mark put a well placed 320 yard shot from a 300 win mag through his chest and the stag was down. The tension from the last hour was relieved and the smile on Marks face said it all. Mark had secured his first New Zealand Red Stag!!!!! This stag had massive lowers, awesome mass and some unusual palmy tops which makes for a fantastic trophy.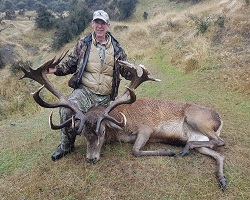 Day 2 & 3
On the last 2 days Mark wanted to secure an Arapawa Ram and a wild boar. The boar was another highlight of Marks trip, placing a great shot at 620 yards with a 338 Lapua Magnum, it was his farthest shot ever. Well done Mark!!!!!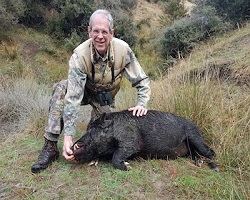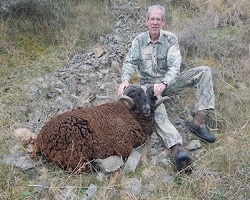 Their trip was cut short by 3 weeks but they were lucky enough to fly back to San Francisco and not get isolated here in New Zealand.
Here at Monarch we believe New Zealand has so much more to offer alongside world class Red Stag hunting. So we have put this special package together to showcase our beautiful country. It is a great experience for hunters and non-hunters to enjoy!
SPECIAL DEAL: Prices are for 2 people
Hunting: One Gold Red Stag ( 360-400SCI ) & One Himalayan Bull Tahr.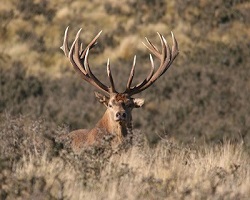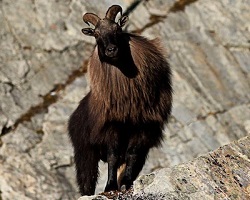 Inclusions;
*Transfers from Christchurch Airport on arrival
*3 nights Accommodation Hanmer Springs
*One Night Accommodation in Christchurch
*2 Nights Accommodation in Tekapo
*3 Nights Accommodation Queenstown
*Flights from Queenstown to Christchurch/Auckland
*Car Hire
Also Included In Package:
*Entrance to Hanmer Springs Thermal Pools
*Shotover Jet boating Experience
*Winery Lunch and Tour
*Milford Sound Day Trip
**Additional add ons available on request
Last Minute Special: $19,999 USD for 2 people
Monarch wishes all its current and future customers all the best during this tough period. Stay safe, look after your friends and loved ones and we look forward to seeing you down in New Zealand, making your dream hunt come true.
If you would like to take advantage of our special deal please do not hesitate to call us anytime. Our phone numbers are:
US: (256) 952-7878
New Zealand: +64 (03) 288-0201
Australia: +61 (03) 8613-3436
Kind regards
Luke, Per, Hannah, Angela and Carlene.
Email: Enquiries@monarchpursuits.com