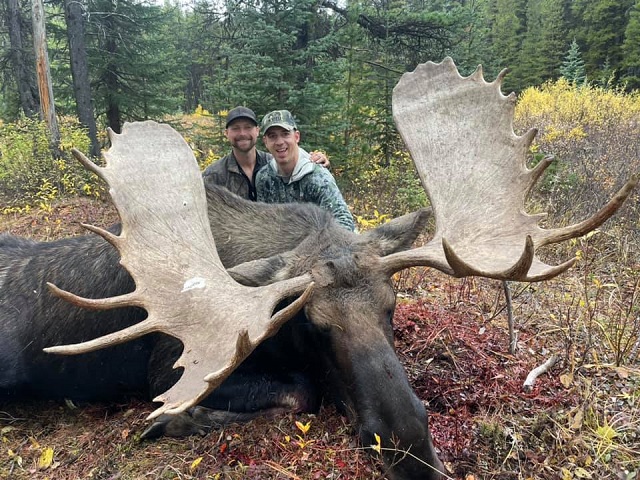 Hunting in North America
Mountain Man Adventures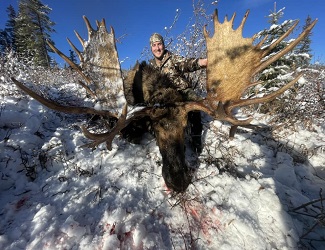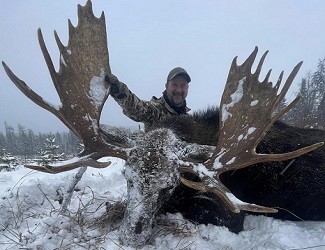 Alberta Monsters:
The Moose hunts have been flying off the shelf, even lots for years in advance lately, especially our rut hunts.
But I do happen to have 1 slot open for the end of November this year. Spot is either for 1 hunter or a group of 2 on a 2 on 1 scenario.
The pics are a father & son from that same hunt slot last season.
We do amazing on our late season hunts & the best part is it is our value hunt so they sell for significantly cheaper then the more popular rut hunts.
Hunters can expect very high success with lots of sightings. It's also possible to add both white tail & mule deer tags.
6 day Hunt  Date: Nov. 24 – 30 2023
Last Minute Special: 9000 for guided 1 on 1 or 8000 for 2 on 1, License and taxes included!
Contact:
Tom Sallows or Cassidy Caron
Mountain Man Adventures/ Compass Mountain Outfitters
Phone: 1.250 402 8406
9729 63. Ave
Grande Prairie, AB.
Canada
T8W 2J3
Email: mountainmanadv@hotmail.com
Website: http://mountainmanadventures.com/