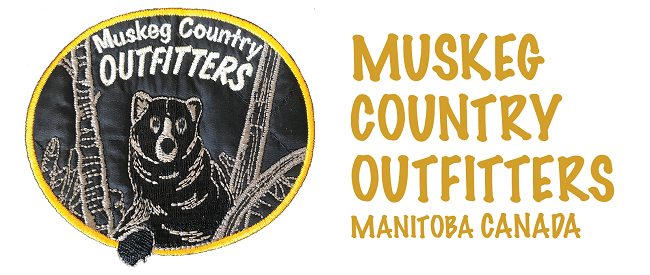 Hunting in North America
Muskeg Country Outfitters

Last Minute Black Bear…..Don't miss this one:
Manitoba's Premier Black Bear Outfitters
Legendary Black Bear Hunts in Manitoba
Muskeg Country Outfitters is Manitoba's premier black bear outfitter. For an experience of a lifetime, join us for your hunt in Friendly Manitoba, home to some of the behemoth black bears that roam Manitoba's boreal forests and wooded farmlands that surround Riding Mountain National Park — The Bear Factory — near Erickson, Manitoba.
Muskeg Country Outfitters Has  Rare opening for this Falls (September) hunts.
You will enjoy our first-rate accommodations with our hearty home-cooked meals. We also provide professional guides, active bait sites, and tree stands, as well as all your trophy care needs. A reputable taxidermist is available at your own expense (Holman Taxidermy).
Hunt dates from now till Mid October 2021
If you are looking for a fun-filled, exciting hunt for big Manitoba bruins, search no more. Come join us on an unforgettable hunt in friendly Manitoba, home of some of the largest black bears in North America!
Call Dean for exclusive Last Minute Special Pricing:
Muskeg Country Outfitters
Dean McCulloch
Box 482
Erickson, Manitoba, Canada
R0J 0P0
Phone: 204-636-2836
Cell: 204-741-1021
Email: muskegout@mymts.net
Website: http://muskegcountryoutfitters.com/