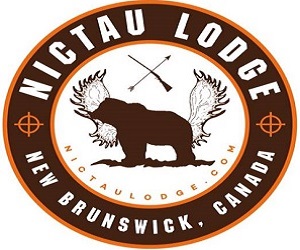 Hunting in North America
Nictau Lodge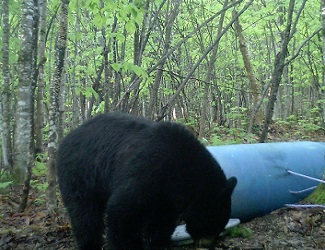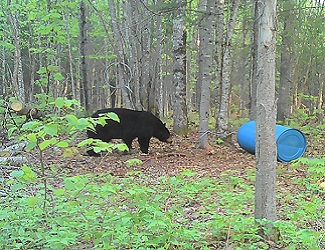 New Brunswick  Bear Hunt:
Extremely Rare Last Minute openings: 3 spots due to cancellation.
Nictau has not been hunted in 2 years due to Covid.. the Bears are hammering the Baits!
Last Minute Hunting and Fishing…. one of our Favorites!
Wayne's  beautiful lodge has everything you would expect in a first class operation….. all leather furniture, 63″ flat screen satellite tv, and WIFI so you can keep in touch with the real world… or not.  We take care of you 100% so there's even no need to over pack, we do laundry everyday for our guests… and if you like to eat and eat good food, this is the place for you… we offer first class gourmet home cooked meals… you won't go away hungry.
Nictau Lodge is one of the premier Black Bear hunting locations on the east coast of Canada!
We lease over 350,000 acres of land and run over 70 different bait site locations all behind a locked gate system which limits access to those who carry access passes!
Don't get this confused with high fence as there are none.
This land is owned by lumber companies which lease land to use for the purpose of hunting
Every stand (all new ladder stands)  will be  set for the clients weapon of choice and will have had trail cameras on them. Our clients are often impressed with not only the number of bears they see but the quality of the bears as well!
Our ALL INCLUSIVE Black Bear Hunts include;
5 Day Canadian wilderness bear hunt – Arrive Sunday, hunt Monday – Friday – Depart Saturday

Gourmet Home Cooked Meals including non-alcoholic beverages

Top notch accommodations.

Bear License (game seal)

Transportation to and from your stand

Active Baited Bait Site (dated pictures for proof if requested)

Tracking, Recovery, Field Dressing, Skinning, and walk-in cooler storage

Complete All US Customs documents prior to departure to alleviate any boarder delays
All inclusive
One date remains due to cancellation: June . 11 – 17th 2023
Regular price: 3450.00
Last Minute all in Special: $2950.00
Contact Wayne now to book !
Wayne Scott                                                                                                                                                                                        
Nictau Lodge
4020 Route 385
Nictau,
New Brunswick
Canada  E7G 3B2