Fishing & Hunting in North America
Redbone Outfitters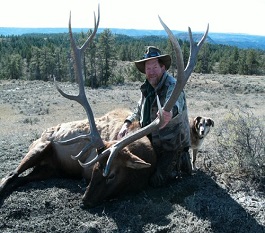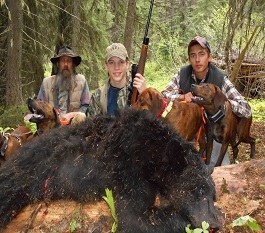 Happy new year from Redbone Outfitting.
2018 is here and we have a few openings in the following hunts.

5 day Spring Bear hunt..$2550  May/June
3 day Prairie dog hunt…$1250  July
5 day Mule deer hunt…$3500    November
7 day archery elk…..$4500  September
3 day Summer camp/fishing….$1250  August
This is the ultimate high country lake fishing!
Bud just got these lake trails opened and 2 of them haven't been fished in 30 years.
Native cutthroat up to 16 inches in 1 lake.
Now is the time to book your 2018 hunt, The available dates are also listed on our website.
Idaho licenses are on sale and the Montana license deadline is March 15th. Give us a call now if you plan on a 2018 hunt.
We have a couple openings for Spring Bear left June but normally these hunts book a year in advance so don't wait till the last minute to try to book a hunt. There are over the counter Bear tags available for these hunts.
Montana big game license drawing success was almost 100% last year and we expect the same for 2018.
Idaho has first come first serve licensing system.
Contact:
Bud Martin
Redbone Outfitting
48337 US HWY 191 S
Zortman, MT 59546
Phone: 406-370-5419
Email: bud@redboneoutfitting.com
Website: http://www.redboneoutfitting.com/