Hunting in North America
Redbone Outfitters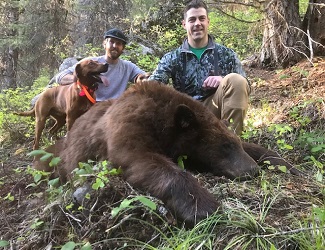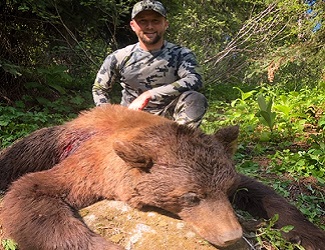 2019 FALL BEAR HUNT OPENINGS
We currently have several openings for fall bear hunts from the Brushy fork camp.
These 5 day hunts take place in September and early October and are special priced at $2250 per person.
Over the counter licenses are available and you can fish after you harvest your bear.
August 30-September 3
September 13-17
September 20-24
September 26-30
Give Bud a call @ 406-370-5419 to get your spot booked.
Our Fall Bear hunts are conducted from the Brushy Fork camp.
We offer bait and hound hunting on our bear hunts but the most successful Bear hunting is from tree stands over bait.
The Base camp also has a fully supplied cook tent where the camp cook will prepare all meals during the hunt.
The client tents are fitted with sleeping cots, electric lighting and good wood stoves. We keep trail camera's on all of our Bear hunting baits and bait every bear bait daily. We use the older clamp on style tree stands and most are located from 20 to 75 yards from the bait sites, in addition every client will have a 2 way radio on stand with them. All Bear hunters are required to bring their own safety harness for the stand.
Our camp has a very high concentration of color phase bears. Over the counter licenses are available.
Great bear hunting and a second bear is available for a additional fee.
Last Minute offer: 2250.00
This is a great price for a Fall Bear hunt!
Also have 2 openings for archery Elk September 17-23, best week of the rut.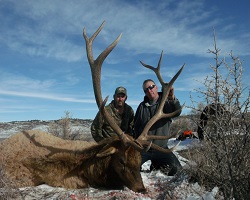 Contact:
Bud Martin
Redbone Outfitting
48337 US HWY 191 S
Zortman, MT 59546
Phone: 406-370-5419
Email: bud@redboneoutfitting.com
Website: http://www.redboneoutfitting.com/