Hunting in North America
Rocky Mountain Ranches Ltd.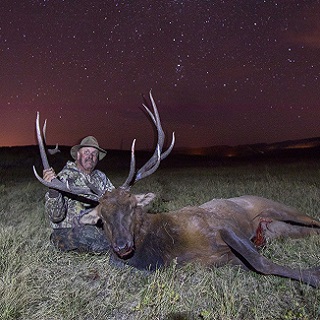 Rocky Mountain Ranches, Ltd. specializes in non-guided hunts for elk, deer and antelope on premium private land. This gives you and your group the opportunity to hunt on some of the best properties that NW Colorado has to offer, ranging from mountains to desert and all terrain in-between.
Rocky Mountain Ranches has leftover Elk tags available for Colorado's 4th rifle season.
The hunt is scheduled Nov. 13-17 with a ranch tour on Nov. 12.  2019
The early season snow has made for excellent Elk hunting on our private ranches just outside of Craig, Co. These ranches are holding a lot of elk, with more coming in daily on the normal migration route.
These hunts are conducted on our 3,200 and 4,800 acre private properties. This gives you the best access with the least amount of pressure from other hunters.
This hunt has just been opened up due to the great conditions.
Secure your spot for the best Elk hunting we've seen in years.
Call or Text 970-439-1911 for the fastest response.
Last Minute Elk Special: 2600.00 (plus tag)
Rocky Mountain Ranches, Ltd.
Joe Monchelli Owner/Outfitter
Co. Reg# 2689
(970) 439-1894
Email: Info@RockyMountainHunting.com
For more info, please visit our website: http://www.rockymountainhunting.com/