Hunting in North America
Rough Canyon Outfitters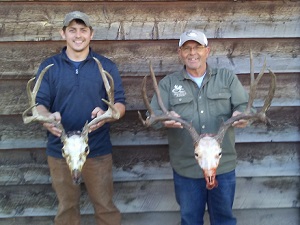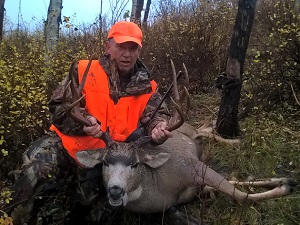 Colorado Muzzleloader Mule Deer Hunts:
2 spots open Sept 14th-18th 2019
5 day tent camp hunt.
Hunting bucks at 9500 ft +
These are high altitude buck we are hunting on their summer range. Its an area we usually only Elk hunt.
If interested you would need to apply by April 2nd and have at least one Colorado deer point to draw..
This will be a fun hunt and amazing experience..
Last Minute Special: $3500.00 per person
See contact at bottom.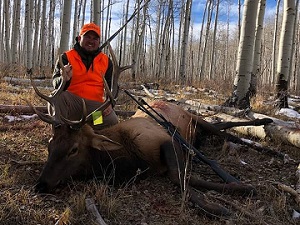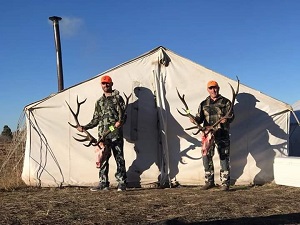 Colorado Elk DIY Drop camp Special!
These won't last, so get your group together!
ROUGH CANYON OUTFITTERS offers Elk and Trophy Mule Deer hunts in Western Colorado. We have a variety of hunting options to meet your needs. Our goal is to provide a safe and enjoyable hunt.
Rough Canyon Outfitters has drop camp openings for 2019 archery and rifle.
These hunts run between $1650-1800 per person depending on location and options.
Unit 71 camp has 800 acres of private surrounded by non motorized national forest, camp can be driven to.
Unit 421 camp is on a National Forest permit and is 5 miles in via atv, very remote.
Both camps have a full kitchen setup in one wall tent and another with cots and pads for sleeping.
In 2018 my rifle drop camps had a 50% harvest rate, in 2017 had 67% harvest rate..
Must have a group of 3 or 4 to book these hunts
Elk Tags are available over the counter.
Last Minute Special: 10% off for group 4, 15% off for group of 5, 20% off for group of 6…  
Dates
unit 71   archery  9/14-9/19
rifle         11/2-11/7
unit 421  archery 9/14-9/18
archery 9/24-9/28
  1st rifle 10/12-10/14  Sold Out.
Contact:
Dusty Veach
Rough Canyon Outfitters
27286 Road H.6
Cortez, Co 81321
Phone: (970)-739-0888
Email: dustyveach@yahoo.com