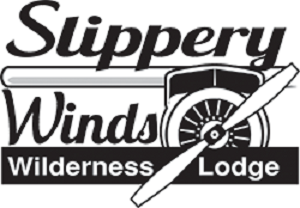 Fishing in North America
Slippery Winds Wilderness Lodge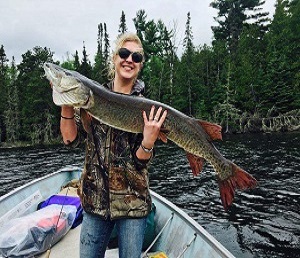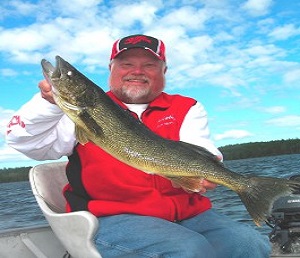 Canadian Fly in Fishing Specials:
Slippery Winds Wilderness Lodge, a jewel hidden in northwestern Ontario, less than 40 miles from the U.S. – Canada border.
A short float-plane trip from Fort Frances, Ontario, takes you to the lodge.  Slippery Winds is located on a peninsula between Yoke Lake and Straw Lake.  This American-Plan lodge offers its guests the opportunity to angle for six species of sport fish, including Smallmouth and Largemouth bass, Lake trout, Muskie, Northern pike and Walleye on six separate lakes that are accessible via boat or short portage.
Our six lakes can be accessed from the lodge via boat or a short portage. The lodge is located on Yoke Lake, which is an excellent fishery and produces trophies in all six species of fish native to our locale. Yoke is the largest of our lakes and it produces good numbers of trophy fish of all six species. The boats on Yoke Lake are 16 footers with swivel seats, floorboards and casting decks. They are powered by dependable 15 hp, 4-stroke Yamaha outboards.
Last Minute Specials: 
15% discount off any available dates and trip length for our May and June dates and a 10% discount off any available July dates. 
Interested parties should phone our office for availability and pricing.
Contact information:
Randy Duvell
Slippery Winds Wilderness Lodge
PO Box 61065 RPO Grant Park
Winnipeg, MB, R3M 3X8
Ph: 204-982-9680
Fax: 204-982-9687
Toll-free: 888-244-7453 (888-BIG-PIKE)
Lodge phone / fax: 807-226-1212
Email: swwr@xplornet.com