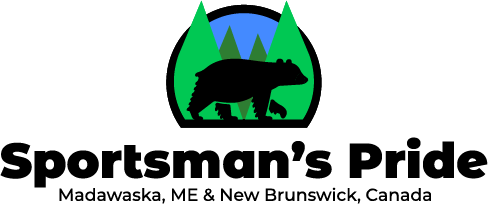 Hunting in North America
Sportsman's Pride Outfitters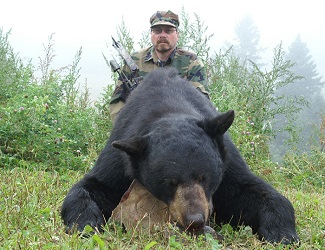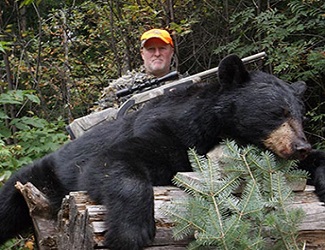 New Brunswick Spring Bear 2022:
SPRING SPOTS STILL AVAILABLE*
All of our bear hunts are baited hunts. We hunt an area over 4 million acres of crown land with no competition from other outfitters.
We utilize ground blinds, both natural set ups and pop ups, or own custom blinds.
We typically run 100% on sightings of bears and around 80 to 90% on kills.
We only take 6 clients per week. Max is 3 to a guide so you get a really personalized hunting experience. Guides are smoke free and all equipment used is top notch.
Hunts are: 5 days 6 nights:
SPOTS STILL AVAILABLE FOR 2022
MAY 29TH THRU JUNE 4TH  2 SPOTS LEFT
JUNE 5TH THRU JUNE 11TH 3 SPOTS LEFT
JUNE 12TH THRU JUNE 18TH 6 SPOTS LEFT
Includes:
All meals including snack and desserts
Lodging in our remote generator camp with indoor plumbing and hot water showers
Import and export paperwork for your firearms and bear(s)
Guide services (tracking, recovering, ect)
Transportation too and from your bait sites
Cape, quarter and freeze of your bear
Not included:
Non Res License
Extra Bear tags are available ($500 more and another Non- Res License)
Last Minute Special: Price is $2300
Contact:
Tyler Sellers
Sportsman Pride Outfitters
130 Gagnon Road
Madawaska, ME
04756 61548
Email: tysportsmanspride@gmail.com
Website: https://www.bearoutfitters.com/