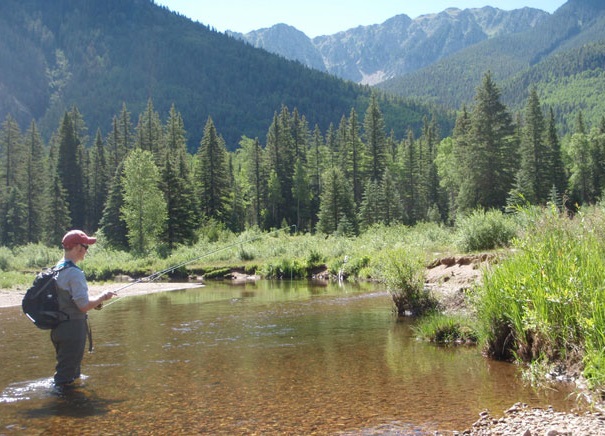 Fishing & Outdoor Adventures in North America
T Bar M Outfitters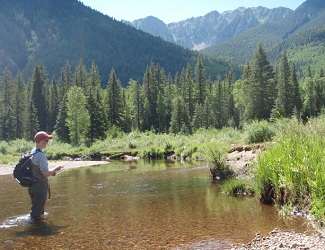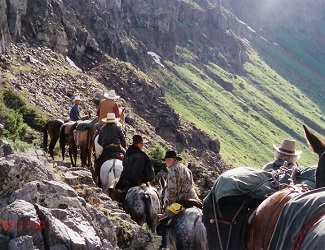 2023 Colorado Horseback Adventures!
June / Aug.
WEMINUCHE WILDERNESS HORSEBACK TRIPS– Up to 8 guest. Camps at Emerald Lake or on the Pine River. Excellent fishing for Colorado cutthroat, rainbow and brown trout. Spectacular alpine streams and lakes. Wide assortment of wildlife. Recommend 3 to 6-day trips.
The Weminuche is an angler's paradise. Whether catching cutthroat and brook trout by the dozen in one of the crystal clear streams, or landing bruisers in Emerald Lake, there are opportunities for everyone. Fish some of Colorado's finest waters for native cutthroat, brook trout, and rainbow trout June through September. Ride through spectacular high country and enjoy superb Colorado fishing, the finest horses, comfortable camps, excellent meals, and personalized service T Bar M is known for.
Last Minute Booking Special: Adults $400 per person per day, under 16 $250 per person per day, minimum 3-day trip. Complete packages, meals and guides.
 July/August
WEMINUCHE WILDERNESS PASS THROUGH TRIP– Enter the Wilderness on the Vallecito Creek trail up and over the Continental Divide, down La Osa to the Pine River tail. A 7 day, 70 mile unbelievable horseback trip. Different setting and camp sites everyday.
The highlight of the summer is our famous Continental Divide Ride which goes 110 miles from Wolf Creek Pass, Colorado along the Continental Divide Trail to Silverton, Colorado in early August. If you possess a spirit of adventure, the insatiable desire to see the far side of the mountain, to hear the wail of a coyote on a starlit night, or the bugle of a bull elk at dawn, cast a fly to the rise of feeding trout, or ride to the top of the world where the tracks of your fellow man are few or none. Then T Bar M has what your soul desires, an unforgettable trip along the Continental Divide Trail in Southwest Colorado.
Last Minute Adventure Special: $3,500 per person. Up to 4 guests. Complete Package, meals, guide and equipment included.
T Bar M Outfitters
For reservations, call:
Steve Holt
Primary: (970) 739-9861
Email: steve@tbarmoutfittersdurango.com
Website: https://tbarmoutfittersco.com/