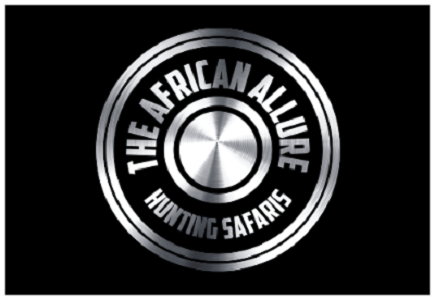 Hunting in Africa
The African Allure Hunting Safaris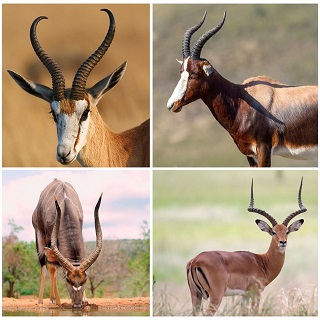 Pack your bags and Save on this Cancellation Special:
Bring a friend too!
Introduction to the African Allure Hunting Safaris South Africa.
We are based about 3x hour's drive from Johannesburg international Airport. This property spans 5 000 acres and access to another 10 000 Acres of adjoining property of pristine wilderness that abounds in wildlife.
The Camp is based under some large trees on the banks of the Matlabas river that is a non-perennial river that has water for about 3 months of the year. We have some 18x species of huntable species on the property and we are also able to offer other more specialized species in the area at the customers request. Our preferred method of hunting is spot and stalk – but we also walk and stalk, static hunting and baiting for predatory species.
We have 10x Bow hides on the Ranch and another 24x on the adjoining ranch and offer some of the premier bow hunting opportunities in the African bush.
Our accommodations consist of 4 x comfortable hunter's cabins with en suite bathrooms that sleep 2x people sharing or double we can also Arrange to sleep up to 4x in family cabin
Our African Cuisine is some of the highlights of hunter's visits to our part of the world and will tantalize your taste buds
Our Atmosphere and the experience that we offer is unique and exciting.
We look forward to sharing our extensive experience and hope that once bitten by Africa that we will keep you coming back for more.
10x Days 10 x Species African Splendor Safari
Cancellation Hunt
 1 x Hunter 1x Observer
 10 x Trophy 9x Nights 10x days of Hunting
1x Kudu
1x Nyala
1x Gemsbuck
1x Blue Wildebeest

2x

Impala
1x Zebra
1x Warthog
1x Springbuck
1x Blesbuck
Normal Price
Accommodation      1+1                               =       $ 4300
Animals                                                             =       $11 000
Total                                                              =       $15 300
Last Minute Cancellation Special:Book For April -25%       $11 475
Book for August/September -15%          =       $13 005
African Bush Hunting Experience:
7 x Days 6 x Species 1x Hunter 1x Observer
1x Kudu Bull
1x Nyala Bull
1x Blue Wildebeest
1x Impala
1x Warthog
1x Blesbuck
Accommodations   1+1                      = $ 3 010
Animals                      x6                        = $ 8 450
                                                          Total= $11 460
Last Minute Cancellation April Saving   -25% = $ 8 595
September                          -15%         = $ 9 741
Contact:
Ryan Clark
The African Allure Hunting Safaris:
Thabazimbi, South Africa
+27845109887
Email: info@theafricanallure.co.za
Website: www.theafricanallure.co.za