Hunting in North America
Triple M Outfitters Unlimited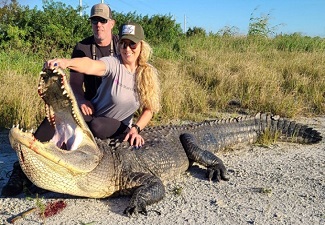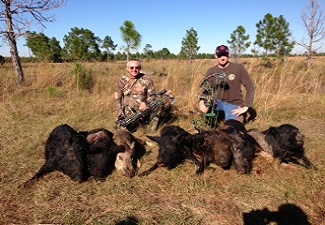 Florida's Triple M Outfitters:
Triple M Outfitters is based in Palm Bay Florida and provides guided hunting trips for ALLIGATOR, WILD BOAR, OSCEOLA TURKEY and THERMAL PREDATOR HUNTING.
Pricing:
100% success on alligator and hog hunts with us.
6 to 6'11 gators $800 with the average running 6 1/2ft.
7 to 8'11 gators $1,500 with the average running 8ft
9 to 11'11 are $3,500 with the average running 11ft
Any gator 12ft or larger $5,000 no matter how big.
COMBO HUNTS:
6 to 6'11 gator and a hog $1250
7 to 8'11 gator and a hog $1750
Processing is $30 per foot.
OSCEOLA TURKEY HUNTS: 
$2500 includes three days of hunting with meals and lodging
HOG HUNTS:
Daytime hog hunts are $250 per person per day for their first hog. Any additional hogs are $150 each.
Nighttime thermal hunts are $350 per person per night. Includes one hog, coyotes and varmints.  ( Bobcat in season) December 1st thru March 31st
Hog processing is $75 per hog
We will have meals and lodging for our clients  starting in July. $150 per person per day
Located in Palm Bay Florida.
Feel free to call, text or email me any questions you may have. 321-863-2985 or mattcates71@yahoo.com
Matt Cates
321-863-2985
Triple M Outfitters Unlimited
www.triplemoutfittersunlimited.com